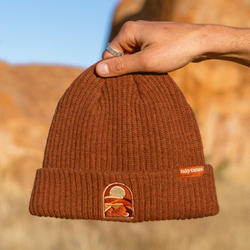 The Dunes Merino Beanie
Keep cozy this winter with The Dunes Merino Beanie. Made from 100% Australian Merino Wool, this is the softest and warmest beanie ever to sit on your noggin. Made to our own custom fit, the beanie stays stylish while keeping your ears nice and warm for camping.
One size fits all, adjusts to your heads size perfectly with time.